Gangs, Youth Violence, Knives and Criminal Exploitation Awareness
Addressing gang crime and youth violence has been identified as a national priority and front line staff and those working with children and young people are well placed to identify individuals at risk of gang involvement and to provide timely support and interventions to support them.
Brighton and Hove Safeguarding Children Partnership in collaboration with our partners from the Clinical Commissioning Group (CCG) and the Safeguarding Partnerships from West & East Sussex are hosting a set of events.
These will be facilitated by Excelsior Safeguarding and will be suitable for anyone who works with children, young people or families within the Sussex area to equip you with the knowledge and tools you will need to support vulnerable young people.
These half day training session will focus on:
Understanding the perspective of the victim and perpetrator and identifying reasons young people might get involved in gangs
Understanding the dangers and risks specific to gang crime, youth violence, knives and criminal exploitation
Heightening awareness of tactics gangs use to target vulnerable people
Warning signs and indicators to identify young people who may be at risk or affected by gangs
Explaining 'County Lines', 'Cuckooing', 'Bando' and other key terminology
What to do if you are concerned that a young person might be involved with a gang
Best practice and joint information sharing
Use of relevant case studies
Importance of early identification and intervention
Risk assessment tools and methods
Managing 'high risk' situations and how best to respond to support vulnerable young people
Social media as a tool for manipulation
Building effective information/intelligence sharing relationships and processes
Empowering the 'voice of the child', vulnerable families and adults.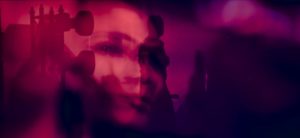 All details for these events and how to book can be found on the Gateway