Keep "Looking Out" for Children and Young People
Brighton and Hove Safeguarding Partnership, need you as Professionals, Parents and Neighbours, to keep looking out for the welfare of our young people across the city and beyond.
Home isn't always a safe place.
Schools closing could put some children at greater risk of abuse and neglect and that's why we're supporting the message that we all need to vigilant "Safeguarding is Everyone's Responsibility"
That is why we launched the "See Something – Say Something" campaign here in Brighton and Hove.
With this in mind, we would also make you aware of a new Safeguarding Helpline provided by the NSPCC.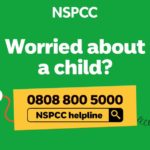 There are also two short videos you can watch
You can talk to their helpline team who offer free support and guidance on 0808 800 5000 (8am-10pm Mon-Fri / 9am-6pm weekends) or you can email help@nspcc.org.uk 24/7.
This does not mean you can't call the Front Door for Families, but it does mean that for Parents, Carers, concerned Neighbours and also for young people themselves, you all have another way to ask for help and advice.
Front Door for Families – 01273 290400
In an emergency call the Police on 999