Online Grooming
For National Online Safety's #WakeUpWednesday, they have working in conjunction with Met Police to produce this guide for parents on spotting the signs of online grooming.
Met Police warn of an increase in online child abuse during the Covid-19 lockdown – this infogram is to help everyone spot the warning signs and keep all children safe.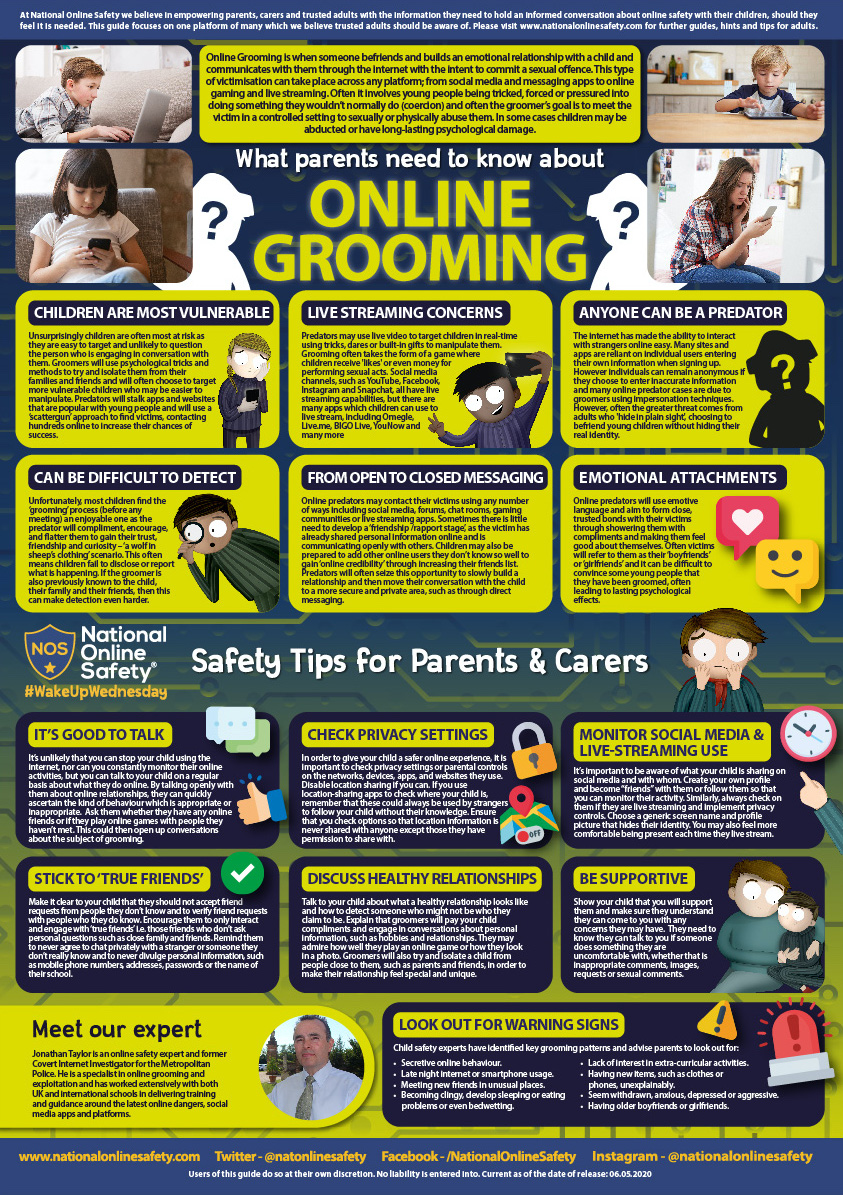 For more information, visit the National Online Safety website.