Domestic Abuse
Domestic Abuse, is a term that we have all heard over the years, but what does it mean?
What is it like for a child or young person in that household?
Are you or someone you know being abused?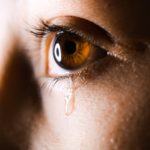 We know that in these current difficult times of lock-down and restricted movement, it is even more important that we all  look out for each other.
"Safeguarding is Everyone's Responsibility"
If you are a safeguarding professional or a member of the public and you are having contact with families.
If you have a concern, do something about it. "See Something,Say Something"
Domestic Abuse and Violence is just that. Some form of act that is carried out against another person.
But it is normally being carried out by the very person you think you should be able to trust the most.
It can put both Adults and Children at risk and help can be found, even in this time of COVID19.
There is support that can found both locally and across the UK –  National Helpline