Lockdown Support
The new year has started, in a way we were hoping to avoid.
The county in which we live and work, remains in lockdown.
Schools and Colleges are accepting the children of key workers, and those considered vulnerable.
How do we provide a service and keep all those other young people safe?
As a result of COVID19, we know that both numbers for reported domestic abuse and for child abuse have gone up.
As safeguarding professionals, we need to be talking to each other and too the families we work with.
Having to talk to families remotely via some form of media or telephone, is not the same.
Trying to see children and young people can be even more difficult.
As a result, do we need to think about who might be in contact, and talk to them?
Is the worker from the nursery or the teacher from school having a form of contact that you could ask to be involved in?
"Safeguarding is Everyone's Responsibility"
Are parents that you know struggling with a new baby?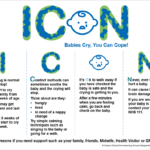 Are secondary carers or fathers being missed when you do your contact?
We need to make sure that all the "family" get seen and talked too.
We also need to make use of neighbours, delivery drivers, and anyone else who may be visited an address.
The message remains clear "See Something – say Something"
There is still help and advise available even during COVID19 
Let's not miss that one young person who needs us.